Your generous gifts will be used to fund wildlife and conservation scholarships for graduating seniors from Necedah Area High School.

Administrative costs are funded by the organizing family to ensure that every dollar received goes directly to the scholarship fund. Without your participation in fundraising events or through non-profit donations, the wildlife scholarship would not be possible.

Started in 2009, the initial scholarship dollar value is $500.  Our objective is to be able to make an even bigger difference, by increasing this amount given out each year.

Donations in any amount are appreciated.  Thank you! 

Copyright 2009-2015 - Harold Carter Wildlife Scholarship, Ltd. |  PO Box 331, Necedah, WI  54646  |  608-408-0086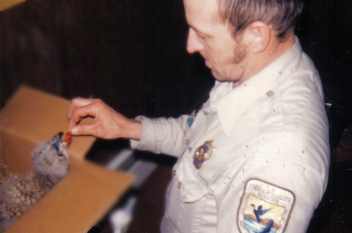 Feeding a Rescued Owl at Home (1980)

To make a difference by donating to the scholarship fund, please select the amount from any of the options found below.

You will be redirected to a secure PayPal server.  PayPal accepts most major credit cards.  Thank you for your donations!

Please send any donations in the form of a check to:

Harold Carter Wildlife Scholarship, Ltd.

PO Box 331

Necedah, WI  54646